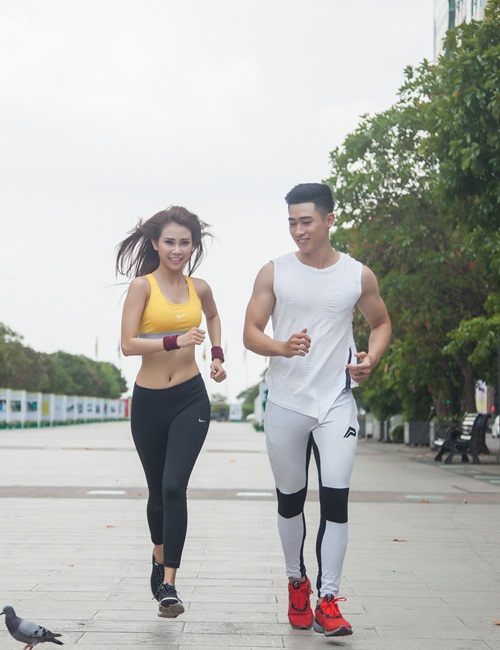 Just 15-30 minutes of daily walking can improve your health. Having a good night's sleep and a healthy diet will help you stay healthy and do not need to go to the doctor.
1 Helps to improve brain activity: 
One study showed that a walking, aerobic exercise can help improve memory, reduce the risk of Alzheimer's and increase the body's resistance. It also helps to reduce stress and fatigue.
2 Improve vision: 
 Walking really has many benefits to health, relieving eye pressure and fighting glaucoma.
3 Keep your heart healthy: 
 According to the American Heart Association, walking can prevent heart disease and stroke. In addition, it also helps circulating blood circulation, lowering cholesterol for the body.
4 Pulmonary protection: 
Walking increases the amount of oxygen in the blood and helps the lungs work in a rhythmic way to remove toxins and waste. This makes the breathing process deeper and reduces the lung-related illness.
5 Giúp chống lại bệnh tiểu đường: 
 Thật khó tin nhưng đi bộ thường xuyên chính là một công cụ hiệu quả giúp cơ thể bạn chống lại bệnh tiểu đường. Nghiên cứu này đã chứng minh nhóm người đi bộ sẽ cải thiện được lượng glucose gấp 6 lần so với nhóm vận động viên tiến hành trong 6 tháng thử nghiệm.
6 Improve digestive system: 
Daily 30-minute walk not only reduces colon cancer and improves digestive system against constipation. 
7 Reduce fat, increase muscle: 
Overweight people can walk 10,000 steps per day in practice or in the gym to improve fat and increase muscle tone. You will definitely feel pain at the beginning of training but if you exercise Frequent condition will be improved and the body will recover faster.
8 Increased bone activity, joints: 
The joints work in concert to prevent bone loss and reduce the risk of fractures. Arthritis Foundation recommends walking for at least 30 minutes a day to relieve joint pain and soft bones.
9 Giảm đau lưng: 
Walking will be a good way for people with back problems, which will improve blood circulation and spinal flexibility. For high impact exercises, it is more difficult to walk.
10 Walking helps to relax the soul: 
Walking improves depression and psychological disorders, while also helping you to eliminate fatigue, stress and fatigue. Fun walks with relatives, friends will be really happy and help your mood a lot better.